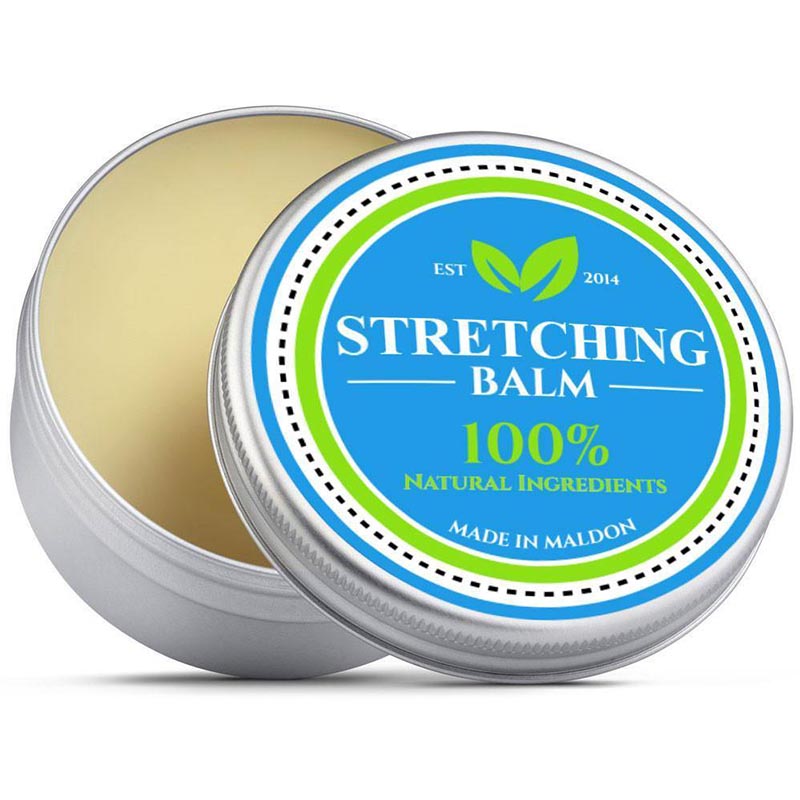 Description
This premium stretching balm has been specially created to help sooth, heal and lubricate during the stretching process. It is also perfect for piercings such as belly, nose and ears. With 100% natural ingredients especially chosen as the best balm to protect, sooth, and speed-up the healing process for newly stretched skin and piercings.
Contains the perfect blend of Shea butter, Jojoba Oil, Hemp Oil, Tea Tree Oil, and Eucalyptus Oil to gently soothe, soften and moisturise damaged and dehydrated expanded ear lobes. Our Antiseptic & Healing balm also great to help slide in ear plugs as it is also a top quality lubricating agent.
Protect & Heal - Tea Tree & Eucalyptus Oil With added beeswax to create an invisible seal of the area protecting from outside bugs, germs and knocks
Antiseptic & Lubricating
balm is great to help slide in ear plugs and piercings
Suitable for plugs, tapers and expanders.
Specifications
Our Stretching balm contains the following ingredients:-
Hemp Oil: Relives itching, soreness, and dryness. Anti-inflammatory properties helps to heal skin inflammations. Jojoba Oil: restores moisture, anti-inflammatory and antibacterial, rich in minerals, vitamins E and B complex.
Shea Butter: Has anti-inflammatory and soothing properties and heals dry or damaged skin. Extremely moisturizing and hydrating, when applied to the skin.
Beeswax: creates a protective barrier on the surface of the skin whilst still allowing the skin to breathe.
Tea Tree Oil: Has anti-bacterial, anti-septic, anti-inflammatory properties whilst being kind to your skin.
Eucalyptus Oil: Helps fight inflammation whilst healing and soothing skin

NOTE: If irritations occur, discontinue use.
Stretching Balm Ingredients: Cera Alba (Beeswax), Shea Butter, Jojoba oil, Hemp oil, Teatree oil, Eucalyptus oil- 15ml Tin
Remove any jewelry
Wash hands
scrape out balm and rub into fingers until melted
Apply lubricant to the ear hole and also to the taper
insert the plug or taper into the hole
Gently push and stop when you meet resistance.
If irritations occur, discontinue use.
Story
We were frustrated by the lack of premium quality grooming products available to men and just wanted something that worked! Holding and shaping products made for 'head hair' usually dissolved in water (not a useful quality for a moustache that is likely to be dunked in water, tea, coffee, juices, and beer throughout the day) and were not firm enough for stiff moustache hair.
Specific moustache waxes and beard oils we had tried were often potently scented and never lived up to their claims. We felt sure that there must be a simple solution - after all, men have been shaping moustaches for centuries.
By combining original vintage recipes with top quality modern ingredients (and a whole lot of testing variations on ourselves) we created our first moustache wax and beard oil. When the products started to take off, the name and packaging was created, reflecting the product's US heritage - The Beard and The Wonderful was born.