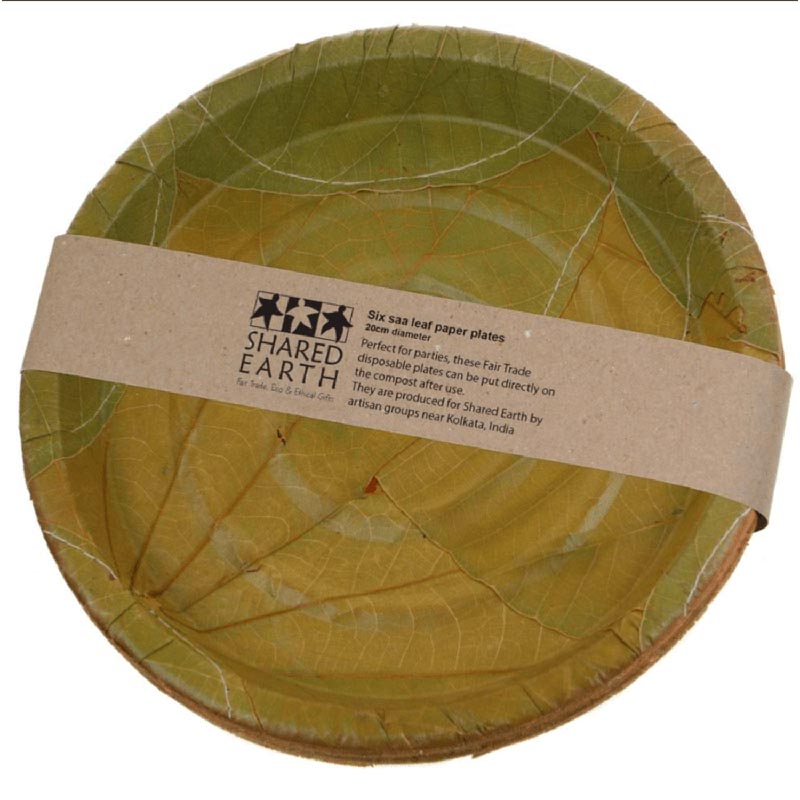 Description
We love these for a festive party. Quirky, biodegradable, practical and with a great story. Say goodbye to plastic plates with these 100% sustainable, compostable leaf plates.
Made from a double layer of Saa leaves these plates are commonly used in the streets of India to serve curries and snacks.This really is a plate that you can dispose of with a clear conscience.
No landfill here, the plates will disappear to absolutely nothing. A great talking point for parties too.
Specifications
27 cm. diameter
Set of 6
Fair Trade
Made in India by artisan groups near Kolkata, India.
Story

Shared Earth's mission is to improve the livelihoods of disadvantaged people in developing countries, benefiting local community projects and keeping alive traditional skills that would otherwise be lost. 
Shared Earth aims:
To pay fair prices for products
To always offer 50% payment upfront to overseas producers
To ensure working conditions are acceptable
To provide advice on design and product development
To support suppliers and their local communities
To avoid child labour
To commit to long term relationships with suppliers