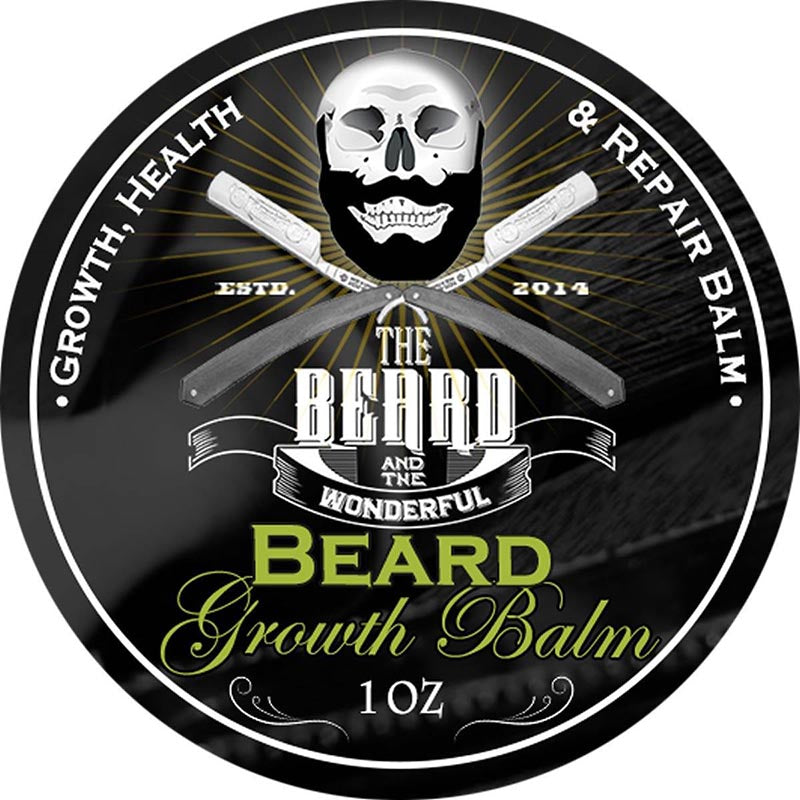 Description
Discover the awesome Healing and Growing properties of our Beard Growth Balm in BIG 30 ml Tin.
Increase the Health and Repair your hair follicles oil for dry, patchy, split-ends, thinning, and general problematic hair. Beard Growth Balm is a glorious blend of the finest Shea Butters, Beeswax, Hemp Seed, Eucalyptus, Teatree & Jojoba oils for improved growth, styling, thickening and hair health. Suitable for all hair & Skin types
Promotes Growth - Our blend of jojoba and Hemp Seed Oils with Tea Tree and Eucalyptus create the perfect environment for Beard Growth 

Antibacterial - helps reduce 'beardruff', acne, flaky skin and dry skin problems.
Revitalises dormant hairs and thickens giving a fuller beard. Increases volume and helps fill patches, making your beard fuller and thicker
Hand Crafted in UK with premium all natural ingredients
Specifications
Directions: Leave in - Scrape out a small amount of balm, Put the balm between your fingers and warm it up until it softens to a thick warm liquid, Apply the goo to your beard and mustache rubbing into the hairs and skin. Start from the neck and work upwards getting into the roots. Finally comb through the beard and move/smooth it into the desired shape. Just a few scrapes rubbed into the beard daily.

Benefits: To style, moisturize and protect the hair and the skin. Reduces skin irritations, natural healing properties and can help reduce acne, spots and blackheads. Antibacterial properties to help with flaky skin, dandruff and dry skin problems. If your hair is quite thin then our balm adds volume and stimulates Beard Growth.

Origins: Made with 100% natural ingredients.
Story
We were frustrated by the lack of premium quality grooming products available to men and just wanted something that worked! Holding and shaping products made for 'head hair' usually dissolved in water (not a useful quality for a moustache that is likely to be dunked in water, tea, coffee, juices, and beer throughout the day) and were not firm enough for stiff moustache hair.
Specific moustache waxes and beard oils we had tried were often potently scented and never lived up to their claims. We felt sure that there must be a simple solution - after all, men have been shaping moustaches for centuries.
By combining original vintage recipes with top quality modern ingredients (and a whole lot of testing variations on ourselves) we created our first moustache wax and beard oil. When the products started to take off, the name and packaging was created, reflecting the product's US heritage - The Beard and The Wonderful was born.