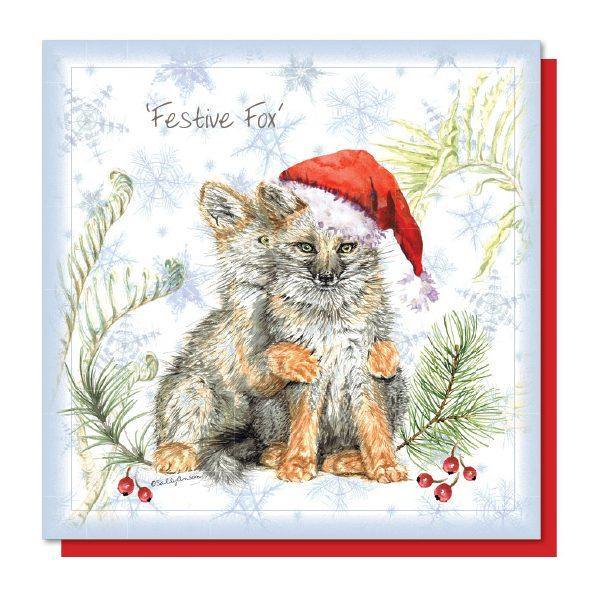 Description
What is rabbit saying to fox? ...'Let's make friends for Christmas'
'Be my best friend?'  'Why don't we put our differences aside today?'
 No cellophane bag, just a peel able sticker which holds envelope and card together.
The paper is FSC-certified and a percentage of profit is donated to support wildlife charities.
Artist: Sally Anson
Specifications
Blank inside for your own message.
Size 15 x 15 cm.
Story

Shared Earth's mission is to improve the livelihoods of disadvantaged people in developing countries, benefiting local community projects and keeping alive traditional skills that would otherwise be lost.
Shared Earth aims:
To pay fair prices for products
To always offer 50% payment upfront to overseas producers
To ensure working conditions are acceptable
To provide advice on design and product development
To support suppliers and their local communities
To avoid child labour
To commit to long term relationships with suppliers