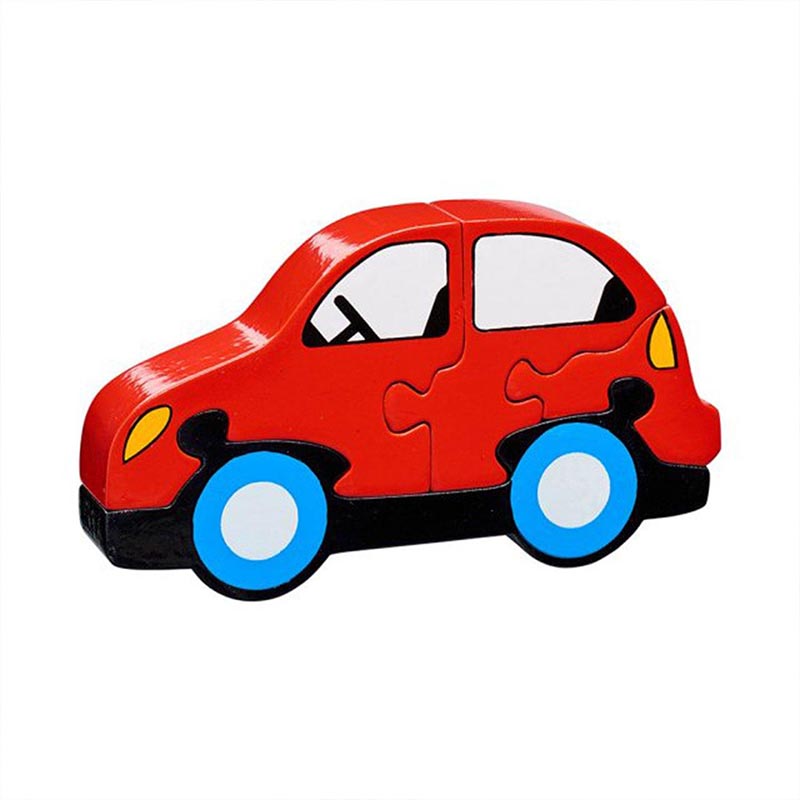 Description
A chunky four piece jigsaw perfect for learning through play.
Little ones can slot puzzle pieces together to create a red car. T
his car simple jigsaw puzzle is perfect for little hands. A fantastic addition to any children's toy collection, this red jigsaw is made up of four wooden pieces.
Children will enjoy slotting the pieces together to form a brightly coloured car.
This 4-piece simple jigsaw red car is:
 - made up of four jigsaw pieces super chunky
 - this puzzle is 25 mm thick and can free-stand once complete
 - made from MDF self correcting suitable from 10 months plus!
Great For
This puzzle helps your child develop:
- Concentration and persistence
- Fine motor skills
- Hand eye coordination
- Logical thinking Matching and sorting
- Problem solving skills
- Sense of achievement
- Size and shape discrimination
Specifications
Materials: MDF and non-toxic paints.
Dimensions: 93 mm (H) x 125 mm (W) x 25 mm (D)
Recommended for ages: 10 months +
WARNING! Not suitable for children under 10 months, due to size and shape of pieces
CLEANING INSTRUCTIONS Wipe clean only with a damp cloth Wipe away any excess moisture and leave to air dry (avoid direct sunlight)
Story
Lanka Kade has direct trading relationships with their producers, Upul the director travels to Sri Lanka regularly, working with the artisans to ensure fair trade working practices are met and maintained.
Lanka Kade's commitment to their producers supports their growth and development, whilst ensuring their employees have a sense of job satisfaction and that their employment is valued.
The producer groups offer their staff good rates of pay, equal opportunities and a safe working environment in compliance with the 10 Principles of Fair Trade.
When you purchase a Lanka Kade product you directly support the educational foundation which provides books and daily milk drinks to several rural schools in Sri Lanka.