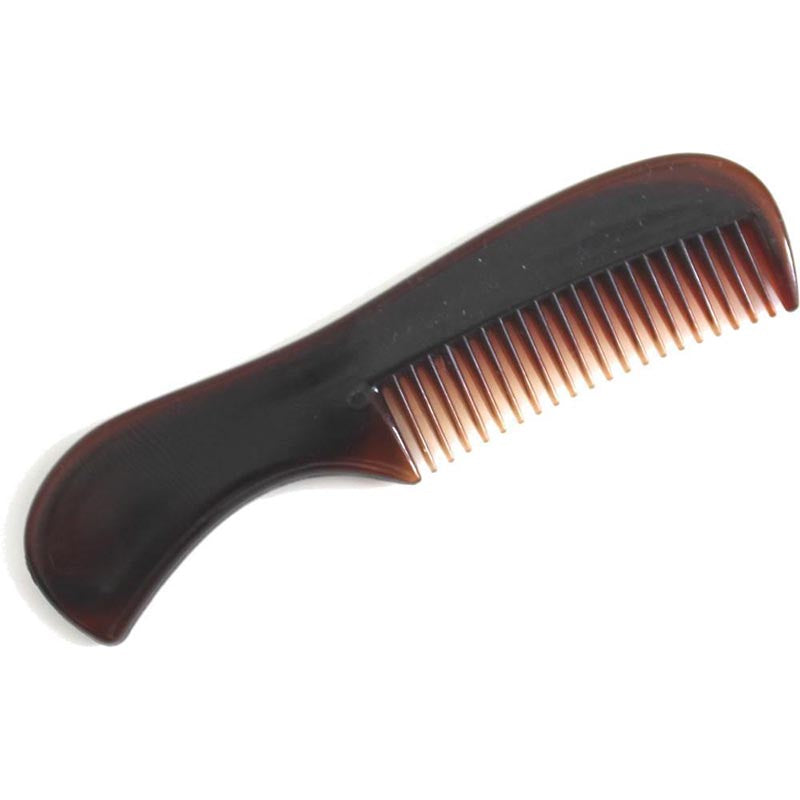 Description
In age old tradition, these moustache combs are built tough and made to last. Mini size especially for facial hair, and pocket sized so you can carry anywhere taming your beard and moustache. Very tough and very handy. 
Please be aware this comb is made of plastic. We would not normally advocate plastic items but this is a comb made to last, practical & lightweight. Keep it safe. 
Specifications
Measuring 7.5 cm long, 2 cm at widest point.
Story
We were frustrated by the lack of premium quality grooming products available to men and just wanted something that worked! Holding and shaping products made for 'head hair' usually dissolved in water (not a useful quality for a moustache that is likely to be dunked in water, tea, coffee, juices, and beer throughout the day) and were not firm enough for stiff moustache hair.
Specific moustache waxes and beard oils we had tried were often potently scented and never lived up to their claims. We felt sure that there must be a simple solution - after all, men have been shaping moustaches for centuries.
By combining original vintage recipes with top quality modern ingredients (and a whole lot of testing variations on ourselves) we created our first moustache wax and beard oil. When the products started to take off, the name and packaging was created, reflecting the product's US heritage - The Beard and The Wonderful was born.
Absolutely brilliant
This really is locket size I actually keep it in my wallet its well made and very robust considering its plastic so a great pocket accessory for us men with beards