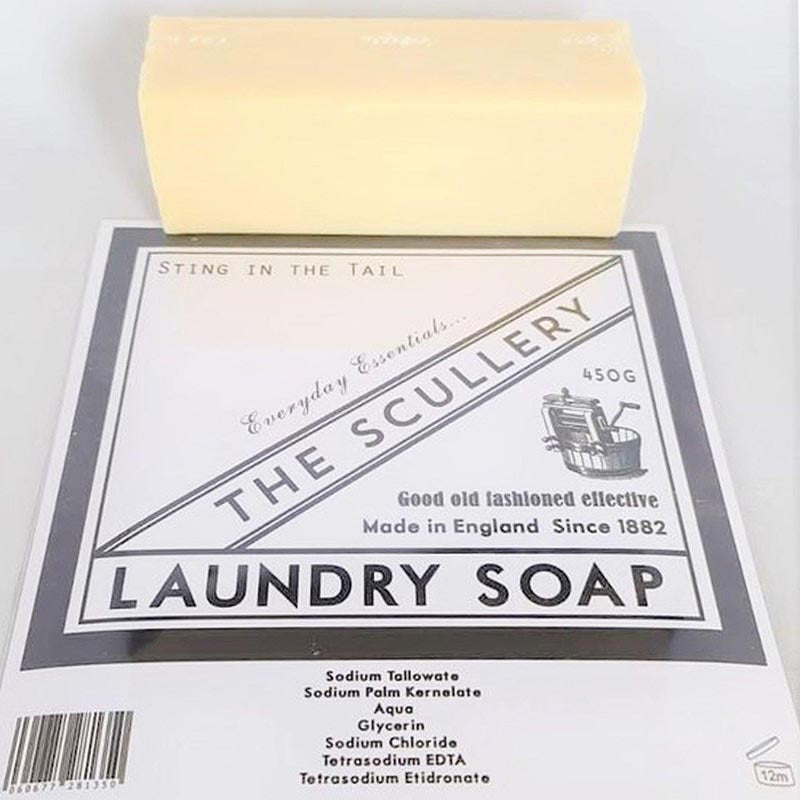 Description
Don't fret! We are not about to suggest you toss out the automatic and dig out a wash board and mangle from the local junk shop (although the washboard does work perfectly well!).
The idea we humbly offer is this: on the occasions you need to do a quick hand rinse,  grab a Scullery Laundry Soap and give it a quick rub on the stains, rinse through and hang it up to dry.
For messy or tough spills, drips, or stains this is also a very handy, dandy pre-wash.
A good example might be if you menstruate and have made the switch to the awesome ApiAfrique reusable pads. A 10 second pre-wash is all it takes. Or if you want to hand wash only this soap also works well. 
For those who bleed Red and think Green, we like this soap very much. The Scullery Laundry Soap is delightfully old school. It is good old fashioned and effective. It has been manufactured in England since 1882.
You don't stick around for nearly 140 years if you aren't up to the job.
Specifications
450 g- to last!
Story
Sting in the Tail has been designing and manufacturing products in the UK for 27 years. They are based in the English Lake District and assemble all their products in their headquarters on the edge of Morecambe Bay. They always endeavour to source and manufacture as many components and products in the UK as possible.
The design of many of the products reflects the heritage of our country with a modern twist. The products use tried and tested formulations that work and are not a gimmick! They recognise that packaging has a very short life before ending up in the bin, landfill or even the oceans. They endeavour to keep their packaging to the minimum, choosing to use containers with a future use or recycled, functional packaging.