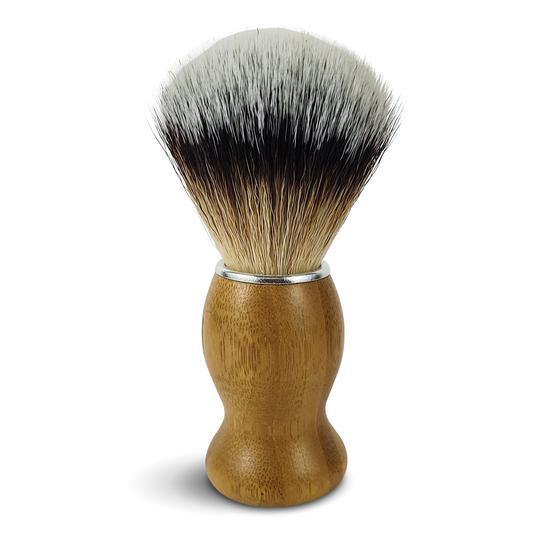 Description
High quality vegan and hence cruelty-free shaving brush. The bamboo handle is sustainable and the bristles are soft enough to give a nice feel and a great lather but with plenty of backbone, facilitating a vigorous scrub, raising the hairs for deliciously close shaving. 
This shaving brush works very well on the toughest of beards, leg stubble, or the softest of hairs in your nether regions (and much less painful than a Brazilian Wax).
One of the very few exceptions to our 'Plastic Free' rule, our shaving brush is made with nylon bristles. The reasoning for this is that the only alternative available is animal hair (specifically badger), we figured, and we hope you agree, that for an item which will give you many years of use, a small amount of plastic is permissible in order to prevent the often inhumane farming and hunting of badgers for their hair. 
Specifications
Constructed from the finest quality bamboo handle with long lasting nylon bristles
Story
Rugged Nature began in 2018 when as a family they needed an alternative to high street hair products because all of the common brands had perfumes which were causing their asthmatic mother to well.. not be able to breathe. They decided to make their own solution to this problem, so began experimenting with some natural ingredients to make less scented alternatives.

After months of formulating and testing they arrived with some of the first products they still have today, hair waxes made from only a handful of Natural UK sourced ingredients to gain results which are a wonderful natural alternative to the products on the high street.