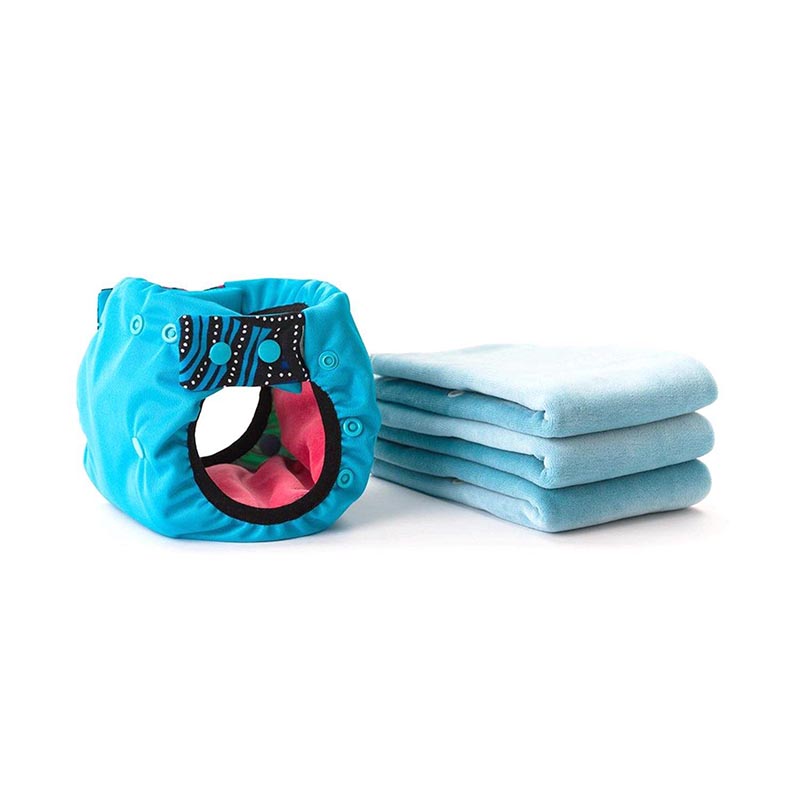 Description
From birth to 30 months, a baby approximately uses 5000 disposable nappies. This represents 1 ton of waste.
Using reusable nappies instead is a great commitment to waste reduction.
Unlike disposable diapers, ApiAfrique products keep the harmful chemicals away from your baby's skin.
Its organic fabric ensures wellbeing and softness. ApiAfrique reusable nappy starter packs are perfect for a try or a present!

See more reusable hygiene products >>
Specifications
The discovery pack:
- For Infants between 7-14 kg
- 1 waterproof cover (3 sizes available, each one adjustable to fit every baby perfectly)
- 3 organic cotton absorbants (One Size: you can use it in any cover size)
Story
ApiAfrique is a Senegalese social enterprise, which offers innovative and environmentally-friendly hygiene solutions.
Promoting sustainable solutions which contribute to the emancipation of women, the reduction of waste, the fight against exclusion and the creation of jobs. Disseminating practices and products that respect nature and people, through long-lasting and job-creating activities.

Read More...