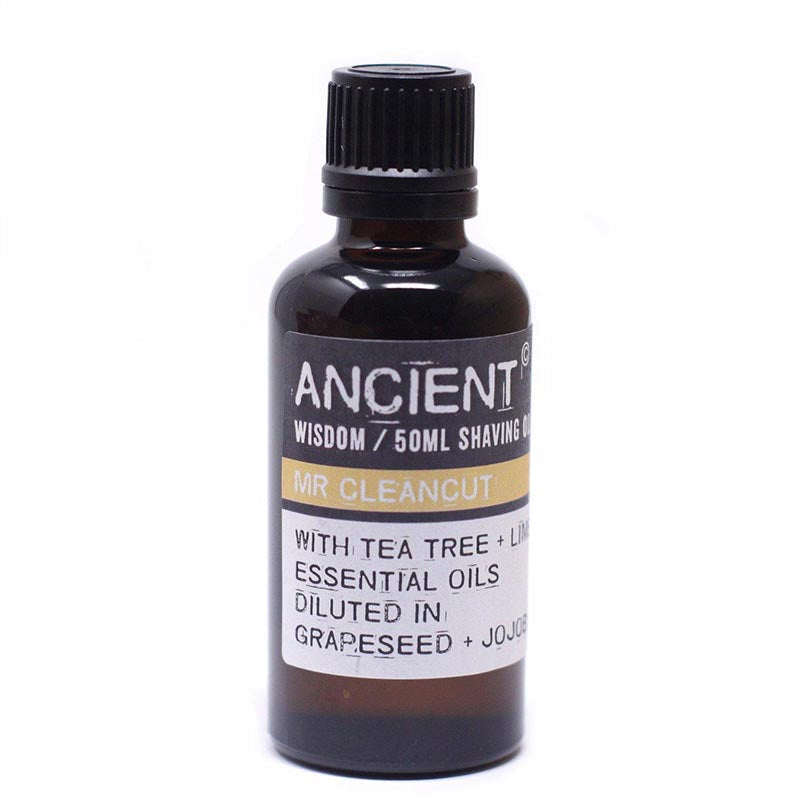 Description
Mr Cleancut Shaving Oil is made with worlds known Ancient Wisdom qualityTea Tree and Lime Essential Oils and Pure Grapeseed Oil and Jojoba Oil. 
Mr Cleancut Shaving Oil is a great alternative to shaving foam. It provides a clean shave without drying your skin like soap does. 
This is what the Romans used, possibly even further back. Saving Oil, like Mr Cleancut Shaving Oil is part of an ancient Indian tradition.
If you want a clean close shave while at the same time rejuvenating your skin, the shaving oil is the way to go. 
Simply put a few drops into the palm of your hand and rub into your stubble, leave to soak in for a few moments and shave in hot water. 
This product can also be used as a beard oil to keep your beard nicely nourished and healthy. 
Specifications
Size: 50 ml
Origins: United Kingdom
Story
Ancient Wisdom is a distributor of thousands of ethically sound products from all over the world, including the UK.
We like Ancient Wisdom. While they do not have a slew of badges and  accreditations what they do have is a solid ethos of fair, reasonable and practical across everything they do.