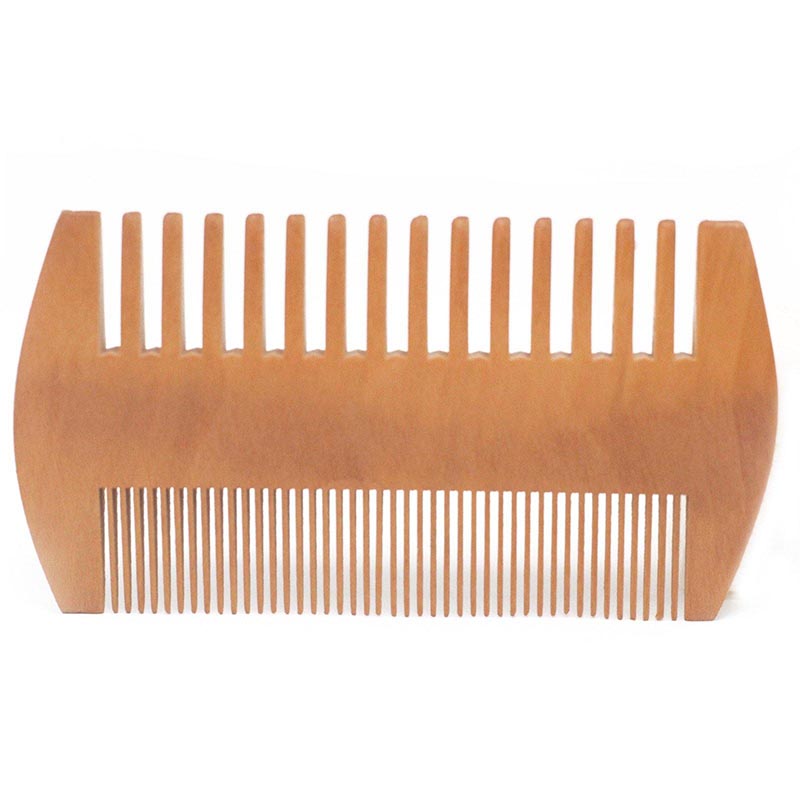 Description
Brushing one's beard with Ancient Wisdom's Pear Wood Beard Comb will ensure your facial hair stays in shape and maintained in a truly great condition.
When used regularly it will stimulate the follicles that encourage hair growth and help keep your beard healthy & clean.
Its size makes it ideal for pockets, office, desk or car making your daily routine much easier.
Made of sustainable pear wood.
Specifications
Dimensions: 9.5 cm  x 5.5  cm  x 1 cm
Material: Pear wood
Story
Ancient Wisdom is a distributor of thousands of ethically sound products from all over the world, including the UK.  
We like Ancient Wisdom. While they do not have a slew of badges and accreditations what they do have is a solid ethos of fair, reasonable and practical across everything they do.